Comparing Property Investment Educators in Australia
So you want to learn more about property investing?
In Australia, property investment is often referred to as a national sport, capturing the attention and interest of a wide audience. Australians have a long-standing love affair with property, treating it as not only a secure means of wealth creation, but also as a popular topic of conversation and debate. The allure of property investment lies in the potential for long-term capital growth, passive income, and financial freedom. As a result, Australians from all walks of life are drawn to the property market, with many seeking to learn more about investment strategies, market trends, and success stories.
This widespread fascination with property is fueled by a strong housing market, favorable tax incentives, and a cultural affinity for homeownership. As a nation, Australians place a high value on owning property, with the 'Great Australian Dream' often centered around purchasing a family home with a backyard. The desire for property ownership extends to investment, as many Australians view investing in real estate as a tangible, stable, and reliable way to grow their wealth.

Stash partners with some of the leading property investment & development educators in Australia.
Become a member of Stash to learn the ropes on becoming a property investor or developer. Take the 7 day challenge and get free access to Stash to begin your path to financial freedom.
Try it free today
Do your own research and find the best educator suited to your goals.
Pro & Cons of seeking further education?
What are some of the pros & cons of seeking further education? Like any financial decision, conducting your own research is crucial.
Pros:
Access to Expertise: Wealth creators are often seasoned investors with extensive experience in property investment and wealth creation. Their programs offer valuable insights and practical advice based on their personal experiences.
Structured Learning: These programs provide a structured learning environment that covers a range of topics, from investment strategies to market analysis and risk management.
Networking Opportunities: Participating in these programs offers the opportunity to network with like-minded investors, potentially leading to valuable partnerships and collaboration.
Motivation and Accountability: Wealth creators often promote a strong mindset and goal-setting approach, which can help investors stay motivated and accountable in their investment journey.
Cons:
Cost: Programs offered by wealth creators can be expensive, with some charging thousands of dollars for their courses. It's essential to weigh the potential benefits against the cost before committing to a program.
Overemphasis on Success Stories: Wealth creators may focus on their success stories and downplay the risks and challenges involved in property investment. This could lead to unrealistic expectations among their students.
No Guarantee of Success: While these programs offer valuable insights and strategies, they cannot guarantee success in property investment. Success ultimately depends on individual effort, market conditions, and other factors beyond the control of the wealth creator.
Potential Bias: Each wealth creator may promote their preferred investment strategies, which may not necessarily align with your personal goals and risk tolerance.
What investment strategy is best for you?
There are many different ways to create wealth through property investment, and understanding the diverse range of strategies is key to maximising returns and tailoring an approach that best aligns with your unique financial goals and risk tolerance.
Which property educator is the best for you?
When comparing property investment educators in Australia, consider the strategies they promote, their teaching methods, and the resources they provide. Look for educators whose strategies align with your investment goals and risk tolerance.
Additionally, consider the level of support and guidance they offer, such as one-on-one mentoring or group workshops, to ensure you receive the education and assistance you need to succeed in your property investment journey. By thoroughly researching and comparing property investment educators, you can make an informed decision and select the provider that best suits your needs and objectives.

Property Lovers
Property Development | Fix & Flip

Brad Cassidy
Property Development | Property Investment

Liberty Blue
Property Development | Property Investment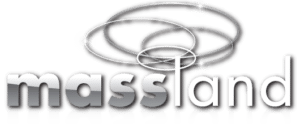 Massland
Property Development | Property Options
Who are some of the other educators & go to people in property investment?
Australian Property Advisory Group
Australian Property Education and Mentoring Services
Australian Property Investor Academy
Australian Property Investor Centre
Australian Property Investment Solutions
Australian Property Investment Strategies
Australian Property Mentoring Group
Australian Property Panel
Invest in Property Australia
Investment Property Australia
National Property Buyers
Positive Property Education
Property Investment Advice Australia
Property Investment Education Australia
Property Investment Expert
Property Investment Made Easy
Property Investment Masterclass
Property Investment Mentor
Property Investment Network Australia (PINA)
Property Investment Professionals of Australia (PIPA)
Property Investment Strategies
Property Investor Academy
Property Investor News
Property Investor Training
Property Success
Propertyology
Stuart Zadel's ZPE
The Property Investment Institute
The Property Investment Network
The Property School
Wealth Accelerator
Your Investment Property Magazine
Please note: Educators highlighted here are not associated with Stash Property.
Seeking further education from wealth creators can provide valuable insights, structured learning, and networking opportunities. However, it's essential to consider the costs, potential biases, and lack of guaranteed success before committing to a program.
When choosing a wealth creator's program, consider their investment strategy and how it aligns with your personal goals and risk tolerance. Ultimately, the decision to invest in further education from wealth creators should be based on a thorough analysis of the potential benefits, costs, and alignment with your personal investment objectives.