Thank you for choosing Stash as your property investing and development platform.
We've been working hard to bring you our most significant release yet. Our objective is to simplify property investing and development by streamlining relevant datasets for effortless access and analysis. To help us do that more efficiently both now and into the future, this month you may notice some changes to your search experience to make it easier for you to get the information you are looking for.
Stash's user base is growing year after year, with thousands of property investors, developers, and buyers agents like you relying on Stash daily to discover the best property deals in Australia.
We invite you to log into your Stash account (or click here to get a free trial) and explore the new features. Your thoughts and feedback are valuable to us. Should you have any questions or require assistance, our dedicated support team is ready to assist you.
Once again, thank you for being a member of Stash. We're excited to embark on this new chapter together and look forward to empowering your property investment & development journey with our latest enhancements. Check them out below.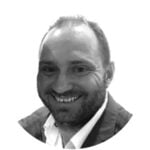 Head of Product
Display owner's names from NPD or Pricefinder
NPD plugin just launched.
At Stash, we want to ensure you have access to the latest property data available and that's why we have teamed up with National Property Data (NPD) and Pricefinder to provide you access to current owners details, most recent sale and unimproved land value (where available) live inside Stash.
NPD & Pricefinder has information on over 13 million property records and over 40 years of sales history for any property in Qld, NSW, Vic, WA or NT.
You can trial NPD today free for seven days.
View changes to any property with the Property Timeline
Introducing Property Timeline.
We've also launched the first version of the Stash Property Timeline.
Here you will able to see all the changes that have happened to any property including any previous sales transactions, rental transactions and for sale events.
You can also see which agency was involved.
Stay tuned for more changes to the Stash Property Timeline over the coming months as we look to include discounting and days on market along with other data points including unimproved land values and more.
Your one stop shop with Planning Insights
Planning Insights
Introducing our Property Insights feature, a new tool that helps property developers and investors understand a properties development potential or any associated risks.
Here you can see whether or not the property (where available) is potentially flood, bushfire, heritage or biodiversity affected.
You can preview any developments in the pipeline around this property with our Development Projects plugin and also see any planned Development Applications that may affect this properties potential.
Planning Insights makes the property development process more efficient by providing users with all the information they need in one place.
View Market Activity around any property
Market Activity.
We are excited to announce the launch of our improved Market Activity feature, a powerful new tool that helps property developers, investors, and homebuyers easily find not only recent sales data but also for sale and rental transactions for properties in their area of interest.
This feature allows users to search for nearby comparable sales, for sales and rentals by suburb or radius, and filter results by price, area, number of bedrooms, and property type.
The Market Activity feature helps users make informed decisions about property development and investment by providing them with accurate and up-to-date data.
We make analysing Market Activity easy
Market Activity Stats.
To help you analyse the Market Activity, we've also launched  Market Activity Statistics.
Here you will able to see the breakdown of transactions by bedroom count & agency to see what types of properties are transacting and by which agents.
You can preview the median sale price of each type of property and view market share of agencies and agents to help understand which agents are selling or renting specific types of properties.
If you are planning to purchase properties for subdivision of building units or townhouses, you can view the estimated selling price of different property types or bedroom counts to ensure you maximise the properties potential.
And a whole bunch of other changes…
As requested by you…
My Properties is becoming My Pipeline to better reflect it's intended use.
Hotspots is getting better. Now it will remember what your settings as you search
Mapping – Map pins will hang around longer as you zoom in and out of the map.
Mapping – You will also see more details displaying on the map pins for all searches.
Development Applications – This will automatically let you know if there are any DA's on your focus property
Back arrows – Simple. Made it easier to get back through pages
Mobile – We're continuing to make a better mobile experience
If you are a property developer, property investor or just looking for your next property purchase, Stash takes the pain of searching multiple property websites into one comprehensive platform.
Whether you are searching for your next Splitter block or Development site or trying to the best on market property that matches your budget and investment strategy, Stash can help.
Try Stash for free for the next seven days.