So you want to get into property investment? 
Good news. You are not alone….
At Stash, we're helping thousands of people get into property investment every day, whether that is through property development, property renovation or rental properties. Our platform offers a variety of tools and resources to help investors research and evaluate potential investment opportunities, connect with like-minded individuals, and manage their portfolios with ease.
With Stash, investors can feel confident in their decisions and take control of their financial futures. Whether you're a seasoned investor or just getting started, our platform is designed to help you achieve your property investment goals.
So why wait? Sign up today and start building your portfolio with Stash.
Try it free today
How many property investors by number of properties owned in 2019-20?
| Number of Properties | 2019-20 |
| --- | --- |
| 1 | 1,592,883 |
| 2 | 418,637 |
| 3 | 129,390 |
| 4 | 46,765 |
| 5 | 19,271 |
| 6 or more | 19,895 |
| Grand Total | 2,226,841 |
Source: Number of individuals with interests in a rental property, by number of property interests, 1999–2000 to 2019–20 income years
Source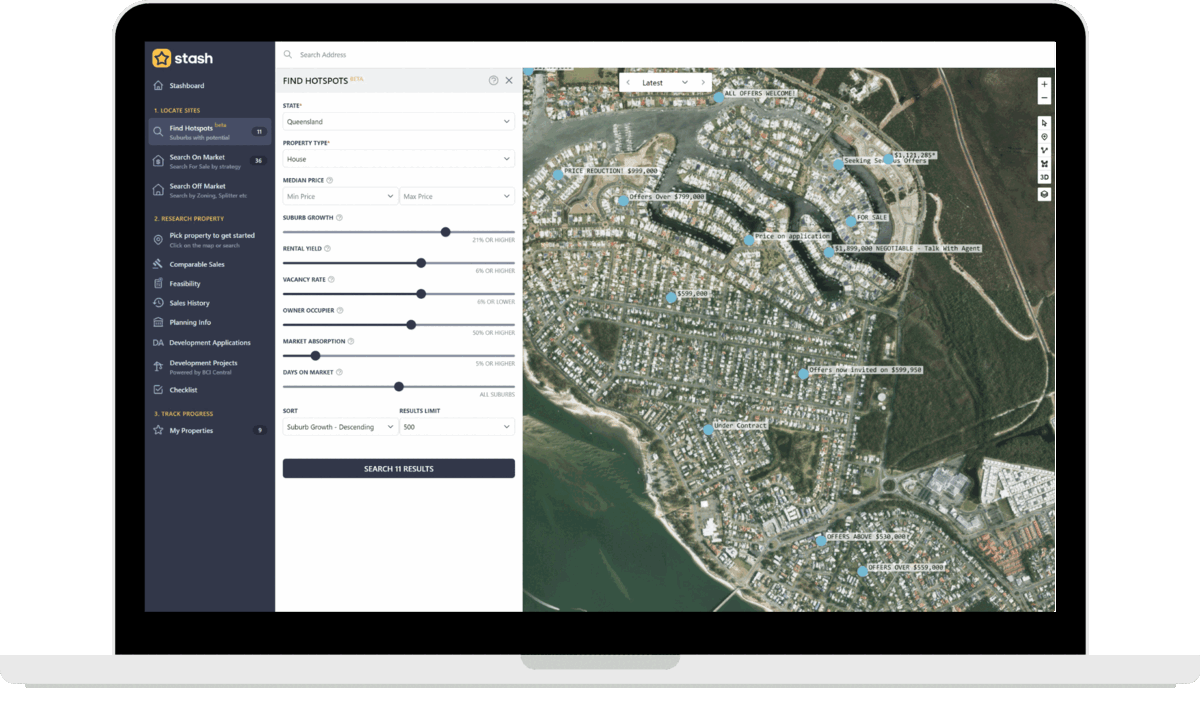 Find on market & off market investment ready properties investor with Stash.
How many properties do investors own?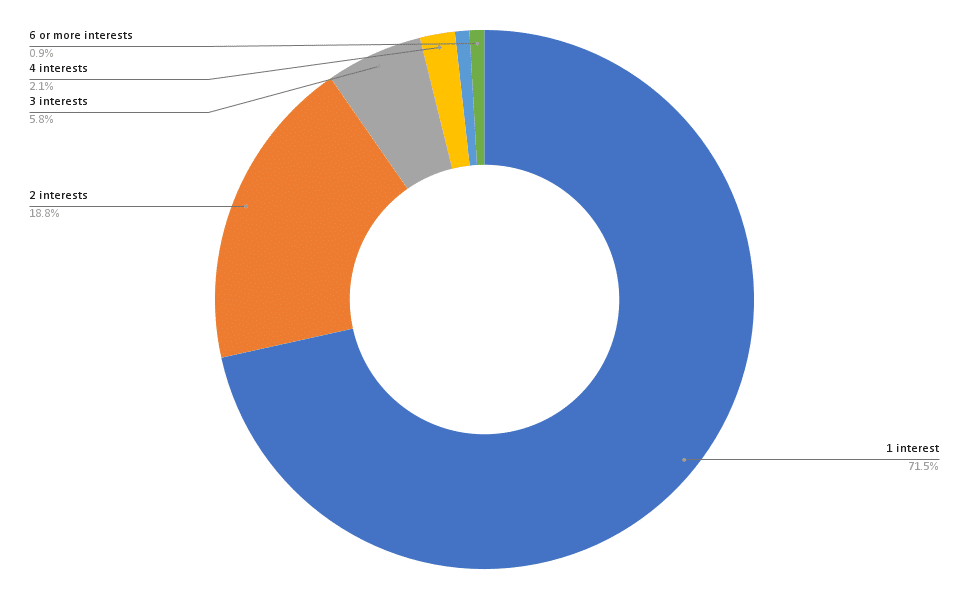 As of 2019-20, there were 2,226,841 people who have taken the leap into property investment. 1,592,883 owned one property, 418,637 owned two properties, 129,390 owned three properties, 46,765 owned four properties with a smaller number of investors owning five properties (19,271 people) or six or more (19,895 people).
How many property investors there in each state?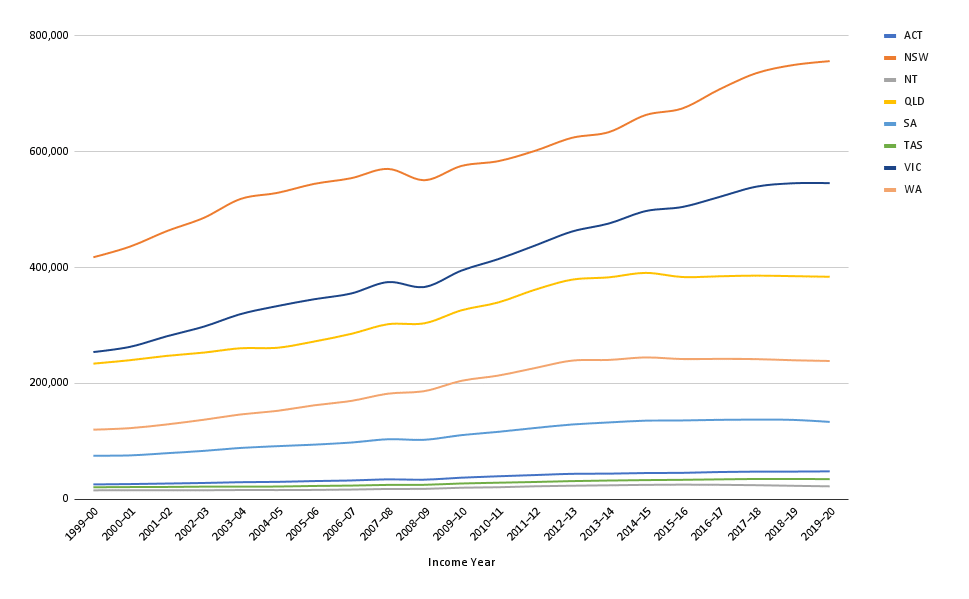 NSW & Victoria continue to lead the pack with the most property investors. Qld & WA had levelled out in the years leading up to 2019-20, however times may be changing…
How many property investors by age group?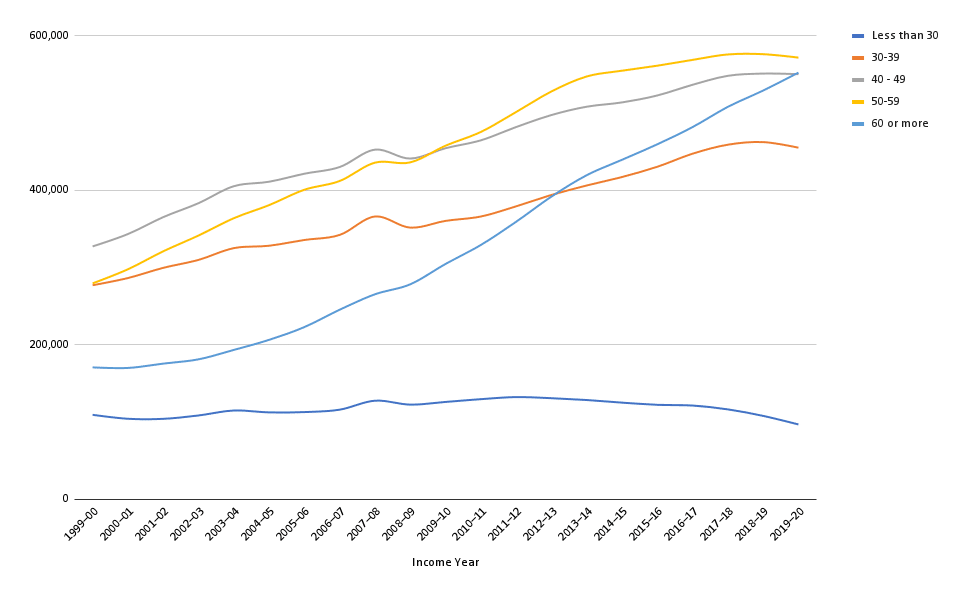 It's probably not surprising that the majority of property investors are older as the population ages,  however over 45% of investors are aged between 30 and 49.
Change in the number of property investors each year?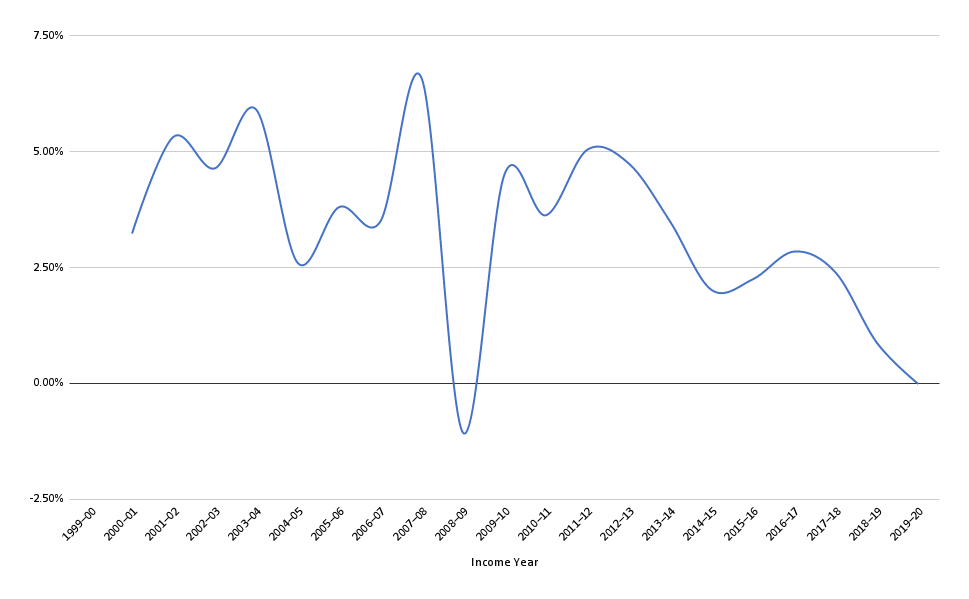 There has only been one year in which the total number of property investors decreased and that was in 2008-09 however quickly grew in the subsequent years. Now is the time to be upskilling. What's in store for 2023?
What % of property investors are making a profit?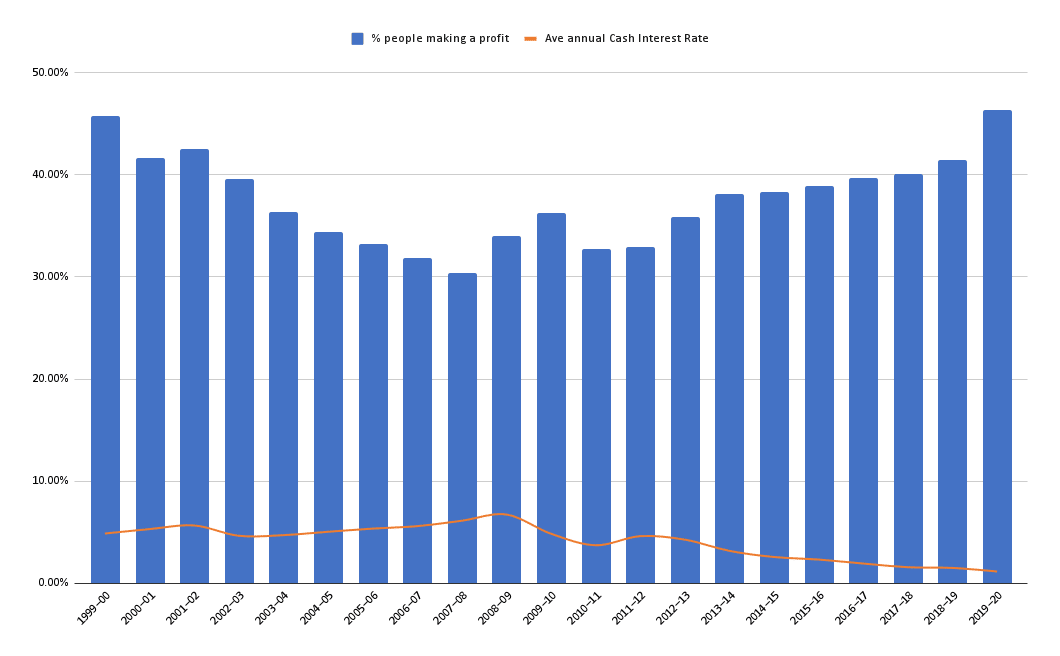 Are property investors making a profit or a loss? In 2019-20, nearly 1.2m people are negatively geared.
You can start a free trial of Stash below or connect with our team who can help put you in touch with some of Australia's leading property investment and wealth educators.
Find your needle in the haystack today. Sign up for our free trial and start finding great deals fast!
Happy Stashing!