Why Securing Financing Matters
One of the most critical steps in your property investment journey is securing financing. By understanding your financing options and obtaining pre-approval, you can act quickly when the right investment opportunity arises. In this article, we will discuss the importance of securing financing, provide guidance on working with a mortgage broker, and offer tips for choosing the right loan for your investment strategy.
Securing financing is essential for property investors because it:
Demonstrates Your Serious Intent: Sellers are more likely to consider your offer if you have pre-approval, as it demonstrates your ability to complete the purchase.
Speeds Up the Process: Having pre-approval in place allows you to act quickly when you find the right property, giving you a competitive advantage in a fast-moving market.
Helps You Stay Within Budget: Knowing your financing limits helps you stay focused on properties within your budget, avoiding costly mistakes and disappointment.

Stash partners with some of the leading property investment & development educators in Australia.
Become a member of Stash to learn the ropes on becoming a property investor or developer. Take the 7 day challenge and get free access to Stash to begin your path to financial freedom.
Try it free today
Working with a Mortgage Broker
A mortgage broker can help you navigate the complex world of property financing, assisting you in securing the best loan for your needs. They will:
Assess Your Financial Situation: A mortgage broker will analyze your income, expenses, assets, and liabilities to determine your borrowing capacity.
Compare Loan Products: They will compare loan products from various lenders, ensuring you secure the most competitive rates and terms for your investment.
Assist with Pre-Approval: A mortgage broker can help you obtain pre-approval for a loan, providing you with a clear understanding of your borrowing capacity and expediting the property purchase process.
Choosing the Right Loan for Your Investment Strategy
When selecting a loan for your property investment, consider the following factors:
Loan Type: There are various loan types available, such as fixed-rate, variable-rate, and interest-only loans. Choose a loan type that aligns with your investment goals and risk tolerance.
Loan Structure: Consider the structure of your loan, including the term, repayment frequency, and whether you want to make principal and interest or interest-only repayments.
Loan Features: Evaluate the features of different loans, such as offset accounts, redraw facilities, and the ability to make extra repayments. Choose a loan with features that best suit your financial situation and investment strategy.
Interest Rates and Fees: Compare interest rates and fees across different lenders to ensure you secure the most competitive financing option for your investment.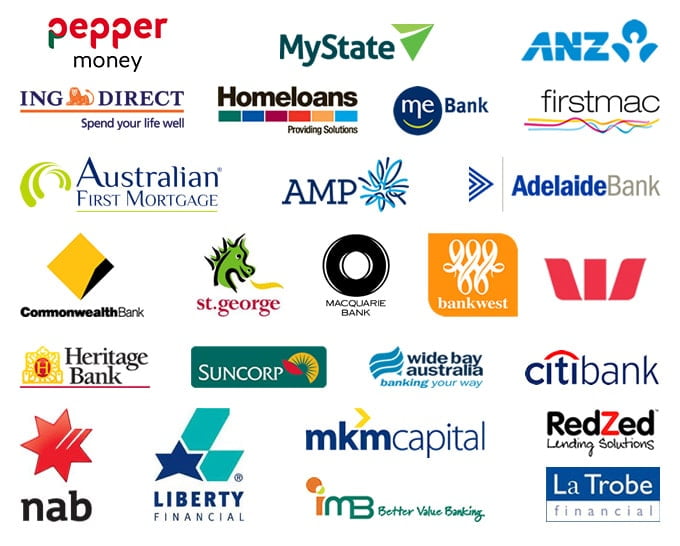 Mortgage Brokers can help connect you multiple lenders to secure you the best deal.
Questions to Ask Your Mortgage Broker
It's important to ask your mortgage broker a variety of questions to ensure you're getting the best loan for your needs.
Do you provide loans from multiple lenders? What types of lenders do you work with? Are there any lenders you cannot access?
How do you earn your commission or fees for the advice you provide? Does the compensation vary among different lenders?
What factors led you to recommend this specific loan to me? How does this loan align with my best interests?
What fees will I be responsible for when obtaining this loan?
What features or options are included with this loan? Can you explain how they function?
How do the fees and features of this loan impact the overall cost of the loan?
Can you present a few additional loan options, including one with the lowest overall cost?
What is the threshold for lender's mortgage insurance (LMI), and how can I potentially avoid it?
By asking these questions, you can gain a better understanding of the loan options available to you and make a more informed decision when choosing a mortgage broker and loan product.
Once you have chosen the right loan for your investment strategy, work with your mortgage broker to obtain pre-approval. Pre-approval provides you with a clear understanding of your borrowing capacity and allows you to act quickly when you find the right investment property.
Securing financing is a crucial step in your property investment journey. By working with a mortgage broker to understand your financing options, choose the right loan, and obtain pre-approval, you can be prepared to seize investment opportunities and maximize your chances of success.
Ensure your loan type and structure align with your investment strategy and financial situation, and be ready to act quickly when the perfect property presents itself.